Welcome to our costumer area
Here you can change your profile as well as view your proofs of delivery. In addition to individual queries and watchlists, downloads and further information are available.
ESG data demand
What are the challenges facing the financial sector? And how can they be met?

Our whitepaper provides an overview of the regulatory ESG requirements and shows you solutions for obtaining high-quality ESG data to meet your disclosure obligations.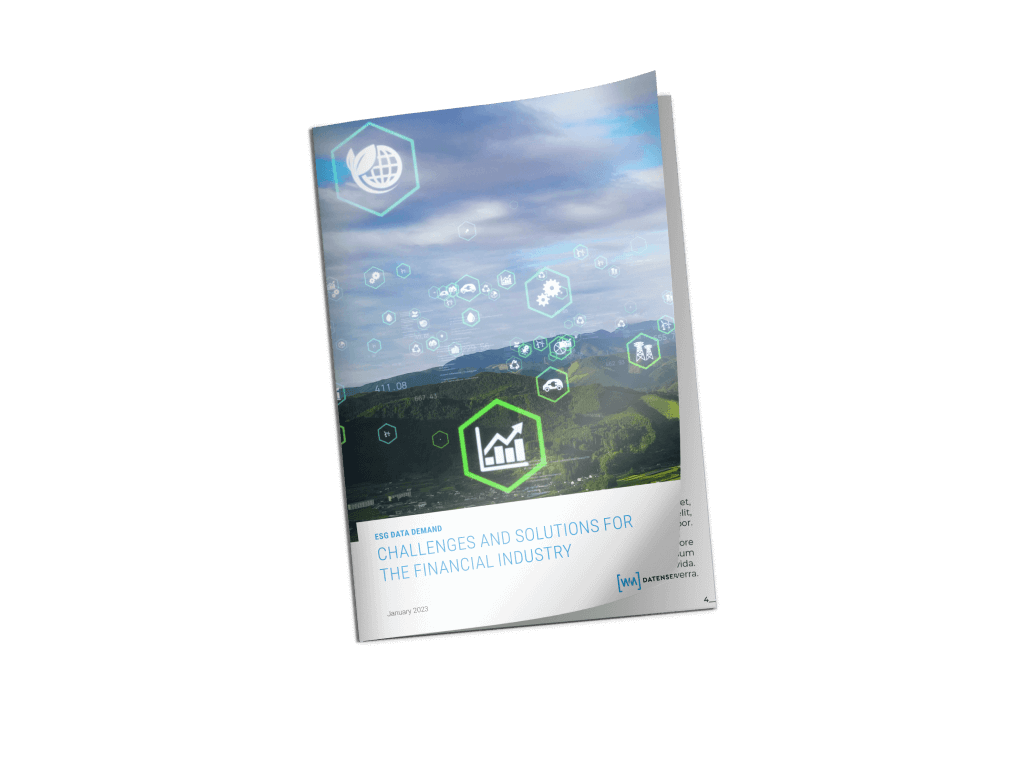 Download Whitepaper
Brief information on individual securities

List of securities you are watching
Important, short-term information on earnings data, meetings, corporate actions, etc.

Important, short-term information on quotation suspensions, trading suspended, etc.

Information on planned new issues of interest-bearing financial instruments

Current information on planned Annual General Meetings
Issuer master data i(ncl. all group affiliations) and all issues

Direct access to documents of issuers
Display of various information on a single security

List of securities that you store in the customer and product database

Delivery of all updates to specific work areas
Current WM booklet parts for download

Collection of WM booklet parts

Reconciliation of your stock categories with WM-Hefte OnlineAktuell

Individual issues as PDF by e-mail
Special selection in the risk management area

Explanatory notes on the Börsen-Zeitung price sheet

Guideline with the most important operating functions